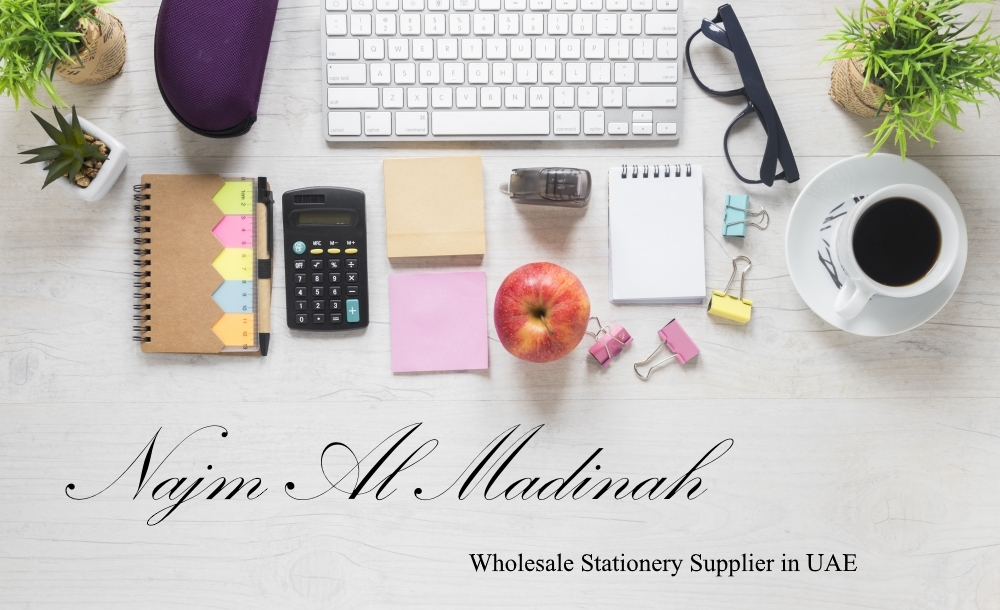 Wholesale Stationery Supplier in UAE
Najm Al Madinah stand out from the rest with our price guarantee - we'll match the price on stationery supplies and beat the difference by 10%. If you're looking for good value, then Najm Al Madinah offer best brand names such as Parker, Sharpie, Papermate, Post-It and Bic. We offer useful advice on what to buy - we love their tips on how to 'Organise and Innovate', 'Essentials for a Fresh Start' and 'Making More of Meetings'. We are specifically focused on serving small to medium sized businesses who have a need for quality office supplies at great value and we use our experience and scale to offer great prices and personal service.
Our wholesale stationery selection is full of great deals on a huge variety of popular office supplies. Najm Al Madinah stock everything from essential wholesale retail supplies including top quality paper and card, and a wide range of till rolls, suitable for a number of till models, to more specialist items. With a huge selection of pens in every style and colour, to branded character gifts for children, we've got an incredible variety of discount stationery items. With free next day delivery, interest free credit, hassle free returns, easy online ordering, excellent customer reviews, great promotions and a low price guarantee, why not browse online or give one of our team a call. We'd be delighted to help you.